Status and future exposure & prioritisation of munitions contaminated areas for clearance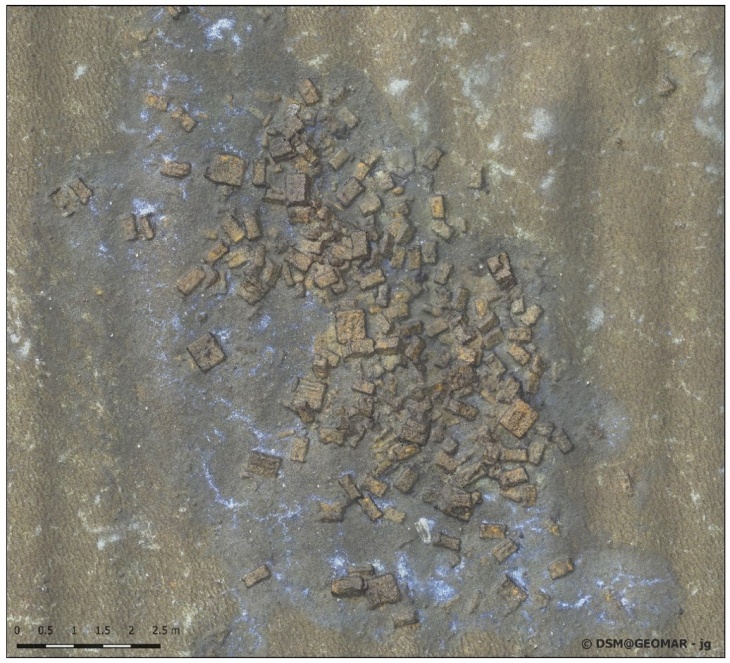 Pile of munition boxes in Haffkrug; orthomosaic from ca. 2300 images. © GEOMAR
The Problem: According to estimates, more than 1.6 million tons of munitions from the two World Wars are dumped in the German North and Baltic Seas.

The ecological and toxicological hazards that these munitions pose to the environment and humans cannot yet be assessed with adequate certainty. The fact is that they pose a risk to public safety, fisheries, tourism and maritime dredging and construction operations.

The aim of CONMAR is to combine existing and newly collected data, and to pool the expertise and knowledge of German marine research organisations, government agencies and the private sector. This will improve our scientific understanding of the role and impacts of munitions in the sea in order to recommend actions for monitoring and remediation in consultation with all stakeholders.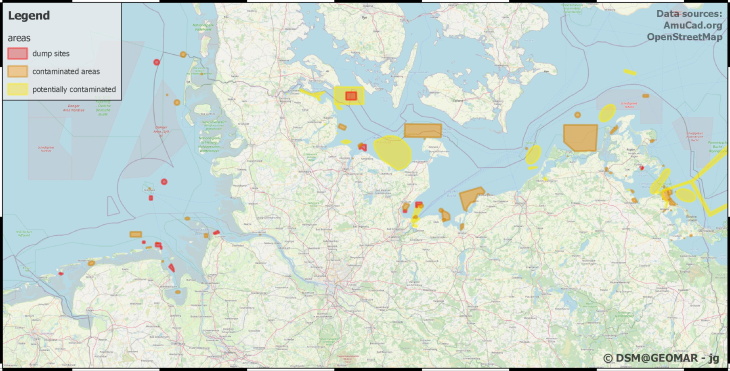 Overview of dumping sites of munition that has been introduced during war activities, maneuvers and to large parts dumped after WWII. © GEOMAR
CONMAR will provide detailed information on the distribution and condition of munitions in the German Baltic and North Seas. The multidisciplinary CONMAR consortium will develop an understanding of the release, dispersal and dilution of explosive compounds and investigate their transmission pathways in the food chain. This knowledge is essential for a proper assessment of the ecological and toxicological impacts of marine munitions.

CONMAR will use these results to evaluate remediation concepts based on environmental and socio-economic considerations. At the end of the project, a priority list will be presented that will detail where and how remediation needs to take place.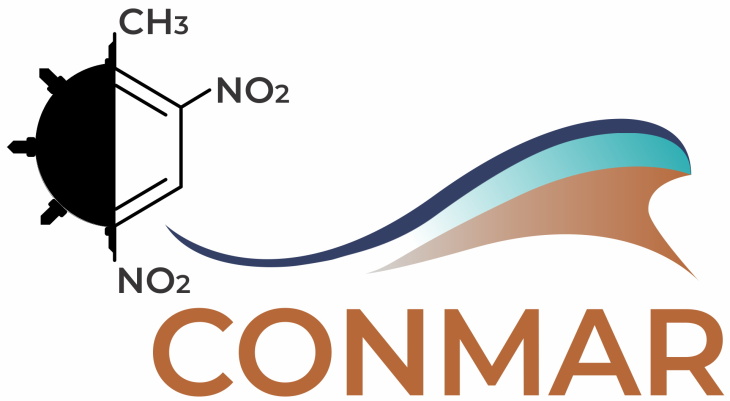 CONMAR initiates a transdisciplinary process of collaboration between stakeholders and researchers. Stakeholders from industry, governmental authorities, and environmental and political non-governmental organisations are involved from the beginning to discuss research results and to jointly develop post-project measures, processes and initiatives.

Project coordinator is Prof. Jens Greinert, GEOMAR Helmholtz Centre for Ocean Research.